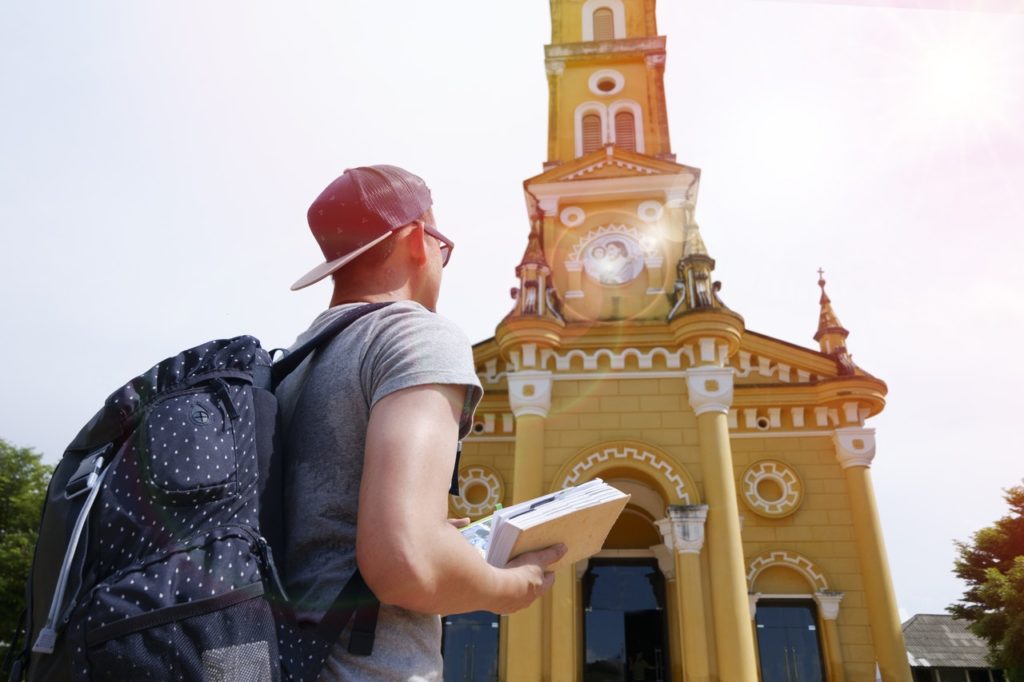 Graduating from college is the official big step for students into the real world. But what happens when you are through?
While some freshers have a clear career path defined ever since they started college, others find themselves lost in the maze of career options waiting to be explored.
From higher education to taking that first job you get through the placement cell, career choices for new graduates are many, and getting confused in such situations is natural.
Wondering which career path is right for you? Read this blog to discover some of the best career options for freshers and choose how you want to get started wisely to build a successful career.
1. Pursue higher education
One of the most common career choices amongst college graduates in India is pursuing higher education today and rightly so.
Over the years, the importance of higher education has increased manifold as graduates often find themselves vying for opportunities that demand a postgraduate degree.
Unlike before, companies today look for employees who are skilled, self-starters, and ready to take on challenging roles with little training.
There are several reasons why higher education could be the right choice for you after your college graduation. Here are the top 5:
Higher education can help students gain a deeper understanding of their area of interest & develop relevant and crucial skills
With higher education, you can have access to more career opportunities as it makes you more attractive to employers and increases your chances of getting hired
Higher education allows you to learn new skills and enables better analytical and creative abilities
Higher education can provide you a better understanding of your field, making you self-confident and certain about your future
2. Apply for government jobs
Preparing for government jobs is another career opportunity for freshers that has promising potential.
Anyone who has ever considered their career options has thought of applying for government jobs at least once in their lifetime.
Popular sectors like IT, pharmaceutical, hospitality, banking, etc are flourishing today, but more and more students wish to get hired for government jobs. The reason is simple!
When compared to private jobs, government jobs are equally challenging with slightly less appealing salary prospects comparatively.
But the essence of esteem, value, and benefits like job security, etc trumps everything that a job in the private sector has to offer.
While it is extremely difficult to crack all those advanced exams, getting a government job in India is a dream come true for many student.
Being a college graduate, this is the right time for you to apply. If this is an option you are considering, here are the top 8 sectors of government jobs you can apply in:
UPSC Civil service jobs in the IAS, IPS, IFS, IRS, and other such departments
PSU jobs or Public Sector Jobs
National Defence Academy jobs through which you can join the Army, Air Force, or Navy
Jobs in Bank PO
Staff Selection Commission (SSC) for roles like IT inspector, auditor, Junior CSS, examiners, etc
Jobs in the Railway sector
Public Service Commission (PSC) jobs
Jobs in the Banking sector (SBI, RBI)
3. Look out for jobs in the private sector
With little to no work experience and basic knowledge, finding a suitable job can be tricky.
But the private sector has a vast range of career opportunities, because of which finding the right job can be made easy with some extra effort from your end.
Realise your interest and potential along with your academic acheivements to suit the best job.
4. Become an entrepreneur with your start-up
Nothing compares to working on a venture of your own. Luckily for our generation, the current ecosystem has made it easy for us to become our boss.
Read Article, how he started his own venture even being an engineer and MBA to sell Dosa and Idli Batter: https://www.indiatoday.in/magazine/profile/story/20170724-musthafa-pc-id-fresh-food-idli-and-dosa-batter-1024268-2017-07-17
All you need is a unique idea and a business plan to build your startup and become an entrepreneur.
If you are someone who is full of innovative ideas and has what it takes to become a successful leader, this career option is perfect for you.
But before you pursue this dream, you must know how to get started and where you can get help.
To support budding entrepreneurs and give young students a push, many colleges have their business incubators.
In case you don't know, a business incubator is where premature start-up ideas come alive.
Entrepreneurs can get access to working space, guidance, mentorship, contacts & a list of investors, or any other help they may need to get their business started through business incubators.
Find the list of business incubators.
5. Explore the possibility of going abroad
Have you ever felt like going to a different country to get a job or pursue higher education? If you have, this career opportunity is the one you should choose for yourself.
Going abroad can help you learn about different cultures, get exposure to different industries and get a better salary too.
You can even use this experience in the long run and leverage it to grab the opportunity that interests you.
TOEFL scores helps your admission
Student/Foreign exchange programs
Language programs for those with a certification in foreign languages. You can gain professional work experience and exposure by teaching various languages to people staying abroad
Career gaps that allow you to take some time to explore new avenues and roles to help you find a perfect professional fit in a foreign country
There has been a significant rise in the number of Indian students enrolling in universities in different countries as the Indian job ecosystem values a degree from international universities way more than one obtained from a college in India.
But there are other advantages too, like better quality of life, scholarship options for international students, understanding diversity, global recognition, and exposure,
If you plan on applying to a college in a foreign country, contact Gen Z careers.