Hand holding you through stream and career selection via intuitive tests and counseling sessions
Our counseling processes backed by our AI platform enable you to understand what's right for you and how you can initiate admission to colleges and courses for the career you seek.
Under the ages of Misan, we have initiated Beyond Therapy Mental Health Services and Counselling and, Gen-Z Careers for Career Counseling and Guidance for University Admissions".
Looking more about Misan (India) click here for view all services.
Don't know which course would be apt for you? Evaluate that through our psychometric test and counselling sessions
Our well-versed counselling sessions and carefully carved psychometric tests with the added advantage of our AI based college and course finder, paves the path for you to understand your admissions' probability to pursue your higher education towards the career goals you seek.
Need for
Career Counselling
Career counselling is of paramount importance as it helps students identify their strengths, choose a field that is in tune with their skills/aptitudes/personality and their career expectations. It is a continuous and comprehensive process that helps students make informed decisions for their higher education and careers.
What are your chances of admission in the college you desire to be in?
Guiding you through a clear understanding of admission probability and processes for your choice of colleges in India & abroad.
To assist aspiring students and those in need of solicited guidance is Minu Dubey's motto in life. She is determined and has an active and dynamic approach to work and getting things done. With the vision of working for "The Right People For The Right Job", Minu has helped several students walk down their desired paths. She is well versed with the nuances of mentoring and is fully aware of the challenges that the millennials and gen-z face today.
Our counselling session enables you to figure the right career options for yourself.
The counselling sessions conducted by our experts help students interpret career decisions and make choices that well suit your interest.
Integrating experience, expertise and confidence in your student's profile
We facilitate profile evaluation of students right from 9th grade through internships and other profile building elements.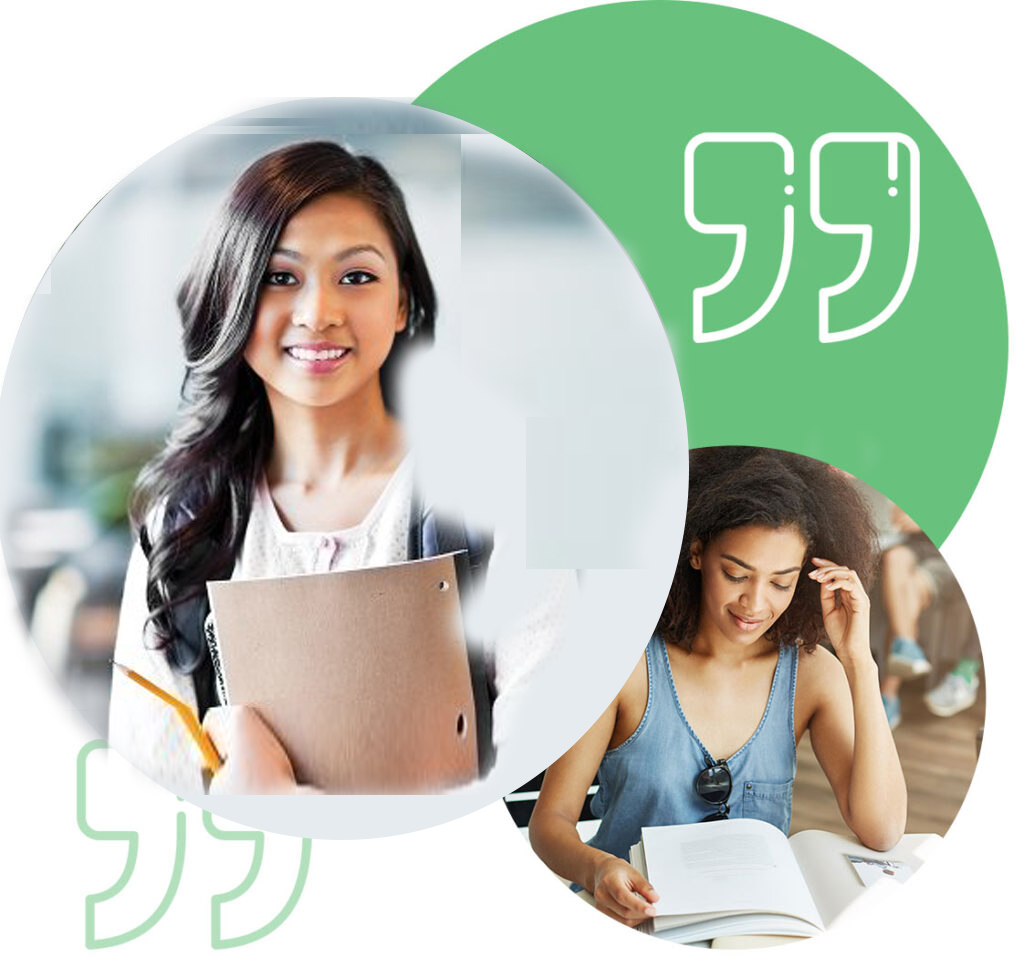 There comes a part in everyone's life where they just cannot move forward for various reasons and my reason was my career. I just couldn't decide what to do leading me to a lot of stress that's when I turned towards Ms. Dubey for guidance. I have known Ms. Dubey from my school days and I knew it was the right choice to go to her. Not only did she clear my doubts but gave me a lot of confidence and I would like to thank her for being there when nobody could. I would highly recommend Ms. Dubey as a counsellor to everyone who needs someone at their worst.
I use to always think therapy to be a taboo and was certain that I will never turn to a psychologist for any help but well after attending lectures with Ms. Dubey I exactly knew where in life did I need help and who was the best person to approach for it. Ma'am guided me through life and helped me tackle my day-to-day tasks and put my life in better shape. Not just this but she also suggested and performed some therapies with me that helped me in tackling exam anxiety and for that, I am so grateful. Ms. Dubey is not just a wonderful psychologist but also an admirable person and I will recommend to everyone who is looking for help that there is no shame in seeking therapy and especially if it's from someone as humble as Ma'am.
Minu ma'am has always been the most righteous, guiding and kind mentor I've had. I've known her for more than 8 years now and she has become my confidante. She kept faith in me and made me realise my potential when I was unaware of it. Though I was a lot of trouble to get but she didn't ever give up on me. She raised me from being a timid girl to a self-resilient woman. From the day that I've met her till date she pushes me to be a better person and a better version of me everyday.  I'm thankful for her and her presence in my life.
Her Mother
Minu ma'am has been a mentor to my daughter for more than 8 years now. She was her house mistress when I put her in school. She was there to comfort me as I parted from my daughter. Knowing that minu ma'am was there to guide her gave me peace and happiness. I can't thank her enough for the substantial change my daughter has gone through under her guidance and support. We will ever be grateful to her.
NISHTHA AGARWALA
Age- 19, NMIMS, Mumbai
Mrs. Minu Has been a constant support throughout my journey. Starting from being an excellent mentor in school and counselor she never fails to cheer me up.  She made me learn Don't let mental health control you. Set yourself free. Confront your fear and turn mental health into building blocks of your life. Fighting from my fears and achieving great heights. She is always been by my side with her excellent advice. She is like a mother to us, she knows exactly to get joy in our lives. She has made me look at life in a better way. The hours I've spent with minu ma'am have been the most valuable of my life. It's been the most liberating and empowering experience and I've learned things that will stay with me forever.
ANANYA SRIVASTAVA
Age-20, Sofia College, Mumbai University
Yale University
Allocated in New Haven, Connecticut, it is a private Ivy League research university. It was founded and established in 1701 and is the third oldest university for higher education in the United States. Some common programmes offered are Econometrics and quantitative economics, Political science and government, History and others.
University of Oxford
Oxford counts as one of the leading universities in the world. Allocated in Wellington Squad, Oxford, GB, it has been ranked number 2 in the global list of colleges. It offers a course in MBA, MBBS, BBA, BE/Btech and others. Oxford offers more than 350 graduate courses across major disciplines, introducing new courses each year.
National University of Singapore
The National University of Singapore is allocated at 21 Lower Kent Ridge Rd, Singapore. According to QS Survey, it ranks as the 11th best higher education institution worldwide. It offers courses like Economics, Economics and Business, Engineering and Economics and others. Commonly accepted entrance tests include TOEFL and IELTS.
We always give extra care to our student's skills improvements and feel excited to share our latest research and learnings!
[popupwfancybox group="GROUP1"]