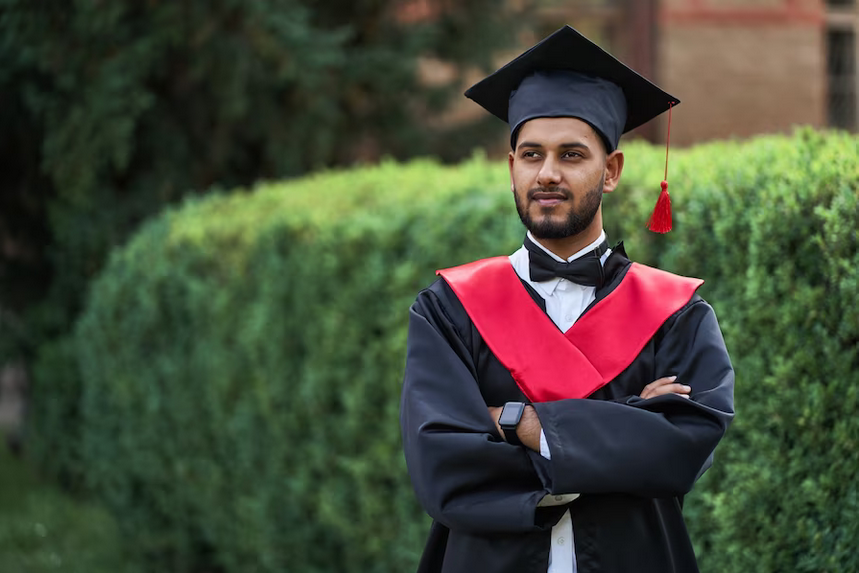 The full form of (B.Eng.) is Bachelor of Engineering program is a four-year degree designed to provide students with an understanding of the fundamental concepts and theories of engineering. Graduates will gain an in-depth knowledge of their chosen field as well as be equipped with the problem-solving and technical skills needed to excel in the highly competitive world of engineering. Upon completion, graduates will be qualified for a variety of professions such as Design Engineer, Development Engineer, Hardware and Network Administrator and Computer Architect. Those who complete the course of study will possess the expertise to confidently and competently carry out complex tasks within their respective fields.
Let us proceed with the first question you may need to know.
Why Bachelor of Engineering?
A Bachelor of Engineering degree provides individuals with a unique career opportunity in a highly satisfying field of work. With today's rapidly-evolving technological landscape and the always growing need for more efficient solutions in business, industries, infrastructure, and healthcare, a Bachelor of Engineering degree could equip graduates with the technical skills and knowledge necessary to stand out from the competition. 
Furthermore, the engineering profession can provide an incredible platform for social good; by developing innovative solutions to complex problems, those who pursue a degree in engineering can make major contributions that significantly improve the world around them. 
Lastly, a Bachelor of Engineering degree will not only equip graduates with the necessary professional competencies, but it also cultivates logical thinking abilities and highly refined problem-solving skills. On top of this, studies have consistently shown that engineers often enjoy competitive starting salaries right after graduation.
Bachelor of Engineering Highlights:
Course Name
Bachelor of Engineering (B.E)
B.E. Eligibility Criteria

Candidates should have completed class 12th from a recognised board with physics, chemistry, maths, or biology.
Diploma engineering or polytechnic qualifiers can get direct admission in the second year of Bachelor of Engineering.

B.E. Admission Process

Entrance based admission
Merit-Based admission
Direct admission

B.E.Fee
INR 2.5 lakh to INR 5. Lakh
B.E. Average Salary
INR 40,000 to INR 50,000 per month 
B.E. Duration 

Diploma in bachelor of engineering is 3 years
Graduation in bachelor of engineering is 4 years

B.E. Entrance Exam
List of Popular Specialisations

B.E. in software engineering
B.E. in chemical engineering
B.E. in aerospace engineering
B.E. in agricultural engineering
B.E. in petroleum engineering
B.E. in Computer Science and Engineering
B.E. in robotics and automation engineering
B.E. in automotive engineering
B.E. in mechanical engineering

Career Options after B.E.

Mechanical engineer
Electronics engineer
Computer engineer
Instrumentation engineer
Mining engineer
Civil engineer
Chemical engineer
Electrical engineer
Communication engineer
Eligibility criteria for Bachelor of Engineering:
Interested candidates must buy 10 + 2 with physics, chemistry and mathematics as compulsory subjects from a recognised board.
Depending on the college, they must secure at least 50% aggregate and as high as 90%.
Candidates should be at least 18 years of age. The maximum period counted from the examination date should not be more than 24 years.
Bachelor of Engineering entrance exams:
UPSEE
BITSAT
KLEE
KIITEE
KCET
MHT CET
AP EAMCET
WBJEE
TS EAMCET
VITEEE
IPU CET 
TS EAMCET
SRMJEEE
TNEA
Admission process:
The admission process for colleges in India depends upon the entrance exam conducted nationally and as per the university.

This exam is then followed by JoSAA counselling.
Once the candidate is selected, they must visit the college campus or may apply online for application. 
After submitting fees and document verification, he can officially attend the classes.

For admission to colleges overseas, the candidate must have formal schooling of 10 + 2 from a recognised institute in India.

He must qualify for the English language proficiency test like IELTS, TOEFL, PTE etc.
Students must also have a creative letter of recommendation (LOR) and a statement of purpose ( SOP). 
Skills required by a BE student: 
Good communication skills
Good management skills
Teamwork
Problem-solving skills
Analytical skills
Creativity
Acquaintance with computers
Curious
Building interpersonal
Quality reasoning
Logic and skills
Knowledge of the core subject
Leadership skills
Familiarity with industry standards
Specialisation:
Bachelor of Engineering is considered to be one of the most reputed courses, which encompasses the following branches: 
Clean Technology
Electrical controls engineering
Automotive engineering
Biological engineering
Leather engineering
Systems engineering
Electrical and Computer Engineering
Electronic Engineering
Common Subjects in all domains: 
Physics
Linear algebra
Basic electrical engineering
Engineering chemistry
English
Advanced Calculus
C++
Environmental science
Basic ethics and laws
Are you worried about knowing if your personality matches the engineering profession? 
Fret not, my dear friend. You can take the personality test by Gen-Z Careers and learn about the strengths and weaknesses to make a wise decision.
Top Bachelors of Engineering colleges with fee structure:
IIT Delhi – INR 8.39 lakhs
IIT Kanpur – INR 8.31 lakh
IIT Roorkee – INR 8.5 lakh
BITS Pilani – INR 14.6 lakh to INR 18.63 lakh
Amity University – INR 3.6 lakh to INR 18.68 lakh
NIT kurukshetra – INR 5.67 lakh
IIT Madras – INR 8.04 lakh
IIT Hyderabad – INR 8.8 lakh
NIT Trichy – INR 8.28 lakh
NIT Surathkal – INR 5.4 lakh
NIT Warangal – INR 5.54 lakh
SRM University – INR 2 lakh to INR 15 lakh
IIT Bombay – INR 9.08 lakh
Visvesvaraya National Institute of Technology – INR 5.4 lakh
College of Engineering Pune – INR 3.6 lakh
Sardar Vallabhbhai National Institute of Technology – INR 5.38 lakh
Indian Institute of Technology Bhubaneswar – INR 8.47 lakh
Part-time Bachelor of Engineering colleges:
Not everyone can visit the college campus to study engineering, so they opt for part-time distance programs in Engineering, which are completed mainly in 3 years. 
Following at the list of top colleges in India which offer part-time engineering programs:
Amity University
Sathyabama Institute of Science and Technology
IIIT Bangalore
IIITDM Jabalpur
Faculty of Engineering and Technology
Lovely Professional University
University of Petroleum and Energy Studies 
Fee structure for part-time Bachelor of Engineering is INR 12,500 to INR 1.5 lakh.
Distance Bachelor of Engineering program: 
Those students who find it hard to attend the college regularly enroll for the distance learning program of Bachelor in Engineering. The fee for Bachelor of Engineering distance is approximately INR 12,000 to INR 1 lakh.
Distance program is provided in the following colleges:
Aligarh Muslim University
Wisdom School of Management
Karnataka State Open University
Academy of Higher Education
Top 10 Bachelors of Engineering Universities Abroad:
Massachusetts Institute of Technology
Stanford university
University of Oxford
University of Cambridge
Princeton University
ETH Zurich
University of California
Dalhousie university
University of Alberta
University of Toronto
Semester-wise syllabus:
Semester 1
Semester 2

English
Engineering Mathematics 1
Engineering Physics
Engineering chemistry
Computer systems and programming
Electrical and electronics engineering

 

Communication techniques
Engineering Mathematics 2
Engineering chemistry/physics
Engineering Mechanics
Mechanical engineering
Environmental studies and disaster management

Semester 3
Semester 4

Mathematics 3
Strength of materials
Basic materials and construction
Basic surveying
Engineering geology
Survey Practice 1
Basic material testing lab
Professional ethics

Mathematics 4
Analysis of determinate structures
Applied hydraulics
Concrete technology
Advanced Surveying
Water supply and treatment engineering
Survey Practice 2
Fluid Mechanics and hydraulic machines lab

Semester 5
Semester 6

Construction management and entrepreneurship
Analysis of inter determinant structures
Design of RC structural elements
Basic geotechnical engineering
Municipal and industrial wastewater engineering
Highway Engineering.
Computer-aided building plan and drawing
Environmental engineering lab
Environmental studies

Design of Steel structural elements
Applied geotechnical engineering
Hydrology and irrigation engineering
Professional elective 1
Open elective A
Geotechnical engineering lab
Highway and concrete lab
Extensive survey
Internship

Semester 7
Semester 8

Quantity surveying and contract management
Design of RCC and steel structural elements
Professional elective 2
Professional elective 3
Computer-aided detailing of the structure

Design of PSC
Professional elective 4
Project work Phase 2
Technical seminar
BE Elective subjects: 
Cloud computing
Material Handling
Machine learning
Autonomous vehicles
Artificial intelligence
Cyber security
Robotics
Graphic Designing
Internet of things
Top B.E. Colleges Zone Wise: 
North India:
South India

Indian Institute of Technology, Delhi
Birla Institute of Technology and Science, Pilani
Indian Institute of Technology, Kanpur
Indian Institute of Technology, Allahabad

Vellore Institute of Technology
PSG College of Technology
Manipal Institute of Technology
International Institute of information Technology, Hyderabad

East India
West India

Indian Institute of Technology, Kharagpur
Indian Institute of Technology, Guwahati
ISM Dhanbad
BIT Mesra, Ranchi

Symbiosis Institute of Technology
IITM Gwalior
Indian Institute of Technology, Gandhinagar
DY Patil College of Engineering
Average salaries of BE graduates:
Software engineer – INR 5.96 lakh
Software developer – INR 5.35 lakh
Civil engineer – INR 2.89 lakh
Mechanical engineer – INR 3.65 lakh
Senior software engineer – INR 10.2 lakh
Project manager – INR 13.74 lakh
Senior software developer – INR 10.25 lakh
Design engineer – INR 3.74 lakh
Team leader – INR 11.98 lakh
Data analyst – INR 5.16 lakh
Lead software engineer – INR 15.72 lakh
Quality assurance engineer – INR 3.8 lakh
Data scientist – INR 9.27 lakh
Electrical engineer – INR 4.01 lakh
Technical consultant – INR 9.05 lakh
Technical architect – INR 19.52 lakh
Development operations engineers – INR 7.58 lakh
Web developer – INR 3.20 lakh
Mechanical design engineer – INR 3.92 lakh
Aeronautics engineer – INR 3.5 lakh
Automobile Engineer – INR 12 lakh
Biotechnologist – INR 2.5 lakh
Electronics and Communication engineer – INR 9 lakh
Best countries offering job opportunities to Bachelor of Engineering students: 
Switzerland
Spain
Italy
United States of America
Germany
France 
Top recruiters:
Several companies hire freshers from the engineering domain for their technical and theoretical knowledge. The top recruiters are mentioned below:
Microsoft
Google
Tata Consultancy Services
Cognizant Technology solutions corporation
Infosys
Apple
ISRO
Intel
Tech Mahindra
IBM Global Services
HCL Technologies
Accenture services
Morgan Stanley
Sysmex
Amazon
ITC Limited
Siemens
Larsen and Toubro
JP Morgan
HSBC
TCS
Capgemini
Oracle
IBM
Wipro
Qualcomm
Schlumberger 
Samsung
Flipkart
Honeywell
Hindustan Unilever
Millennium
Deutsche 
A Bachelor of Engineering offers lucrative job opportunities with handsome salaries. However, losing hold of the steering wheel can be natural, especially when you have no one by your side to guide you and inform you about different specialisations.
If you need someone to assist you until you find a clear path for your future, you must consult with one of our career counsellors from Gen-Z Careers. 
We hope this article has helped you and you were able to find all the required details. We wish you all the best with your career journey.
FAQs about B.E course
Q.1 What is BE?
Ans: The full form of BE is Bachelor of Engineering is an undergraduate degree for aspiring engineers. This degree is equivalent to a B.Tech degree and is offered at various central and state universities like IITs and NITs.
Q.2. Do I have to be in the science field to apply for BE?
Ans: Yes, in order to pursue a Bachelor of Engineering (BE) degree, students must have completed secondary education with an emphasis in the science subjects like Physics, Chemistry, and mathematics.
Q.3. What are some of the best BE colleges in India?
Ans: The Indian Institute of Technology (IIT) in Delhi, Mumbai and Roorkee are amongst some of the renowned institutes that provide BE courses. 
Q.4. What job profiles can I expect after completing the BE course?
Ans: There are various job profiles that one can get into after completing the BE course.
Automobile Engineering
Chemical Engineering
Electronics Engineering
Lecturer or Professor at a University
Robotics Engineering
Q.5. Is Distance BE valid?
Ans: No, Distance BE courses are not valid because they have not been approved by the University Grants Commission (UGC) and All India Council for Technical Education (AICTE) as valid qualification.