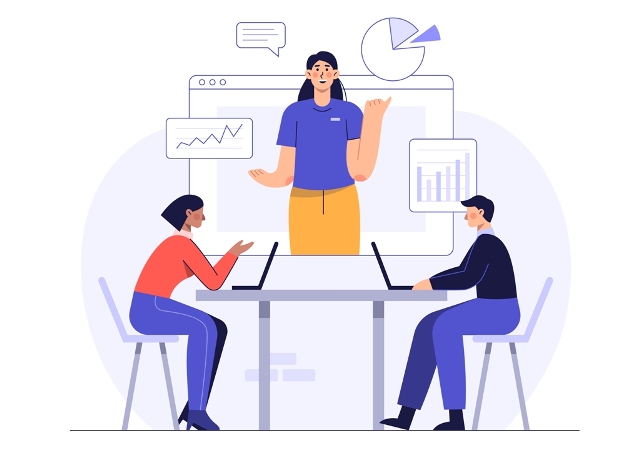 CAREER GUIDANCE
There are an increasing number of vocational courses offered by universities today. Vocational courses are professional skill-based courses which involve a lighter load of academic subjects and lean more towards the practical side. One of the biggest mistake students make is following others and often, students don't consider vocational courses or lack the requisite knowledge about careers in the field. Thinking outside the box is imperative when it comes to career planning. Here are several lucrative vocational career options.
1. MASS COMMUNICATION
The demand for Mass Communication services has increased manifold in the contemporary digital age. A professional Mass Communication course opens doors in film media, journalism, editing, publishing, script writing, fashion photography, art direction, sound mixing, public relations, advertising, media planning, broadcasting, production, event management. A keen interest in global affairs is crucial to a career in journalism or reporting. One should be familiar with the technical know-how in order to shoulder responsibility properly. The foremost thing is to grab opportunities and have practical knowledge of electronic media. Indian Institute of Mass Communication, Delhi is the most highly regarded college in India in this field.
2. RETAIL MANAGEMENT
A lot of leading universities in India offer B.Voc. (Retail Management) course which is a job-oriented vocational training program. Retail Management is the process of procuring merchandise from material stores. Fashion Retail Management includes fashion marketing, retail buying and merchandising, fabric knowledge as well as brand, sales and customer relationship management.
3. BANKING SERVICES
The banking & finance sector is known to generate an ample amount of job opportunities. B.Voc. Banking aims to develop industry-specific skills in students. BBA in Banking & Finance is also a good option which develops skilled banking and finance professionals each year. The program covers finance, insurance, investment, risk management, computer application, IT and more. The sector is growing at a healthy pace in India and digitalisation has changed its face. You can find many job profiles like analyst, loan officer, investment banker etc. This is a great option especially if you have a knack for crunching numbers. A seasoned banker typically has experience in credit risk, credit approval, corporate/commercial banking, risk management, loan review, internal audit, loan work-out, deficit financing, debt capital and public accounting. There are government jobs in the sector too.
4. TRAVEL & TOURISM
The travel & tourism industry experienced a slight setback during the lockdown period of the pandemic but it is a fast-growing field experiencing unprecedented growth. The required skill set for candidates includes excellent communication skills, well-groomed personality, good administration and management skills, problem-solving skills, practical nature and software knowledge. Commerce background would be the advisable stream option but there is no bar for candidates from other streams. College options include Indian Institute of Tourism & Travel Management, under Ministry of Finance (IITTM), Christ University, Delhi University, Institutes of travel & tourism are available in every state. There are government jobs in the field too. Private sector firms like Expedia, Booking Holdings, American Express Global Business Travel are multinational companies in the sector with excellent perks and packages. For further studies, there are 6 specialisation options in Master's. Certificate, diploma and bachelor's courses are also offered.
5. HOTEL MANAGEMENT
There are Institutes of Hotel Management (IHM) all over the country as well as state government institutes of hotel management. Admission is entrance-test based. Typical Entrance test syllabus includes English, Mathematics, GK & Reasoning. IHM Aurangabad, run by the Taj group, is one of the prominent colleges. The Oberoi group is another sought after Hotel Management institution.
Both of these turn the simple class 12 students to polished professionals in hospitality sector.
To know more about vocational courses … Contact Gen-z-Careers