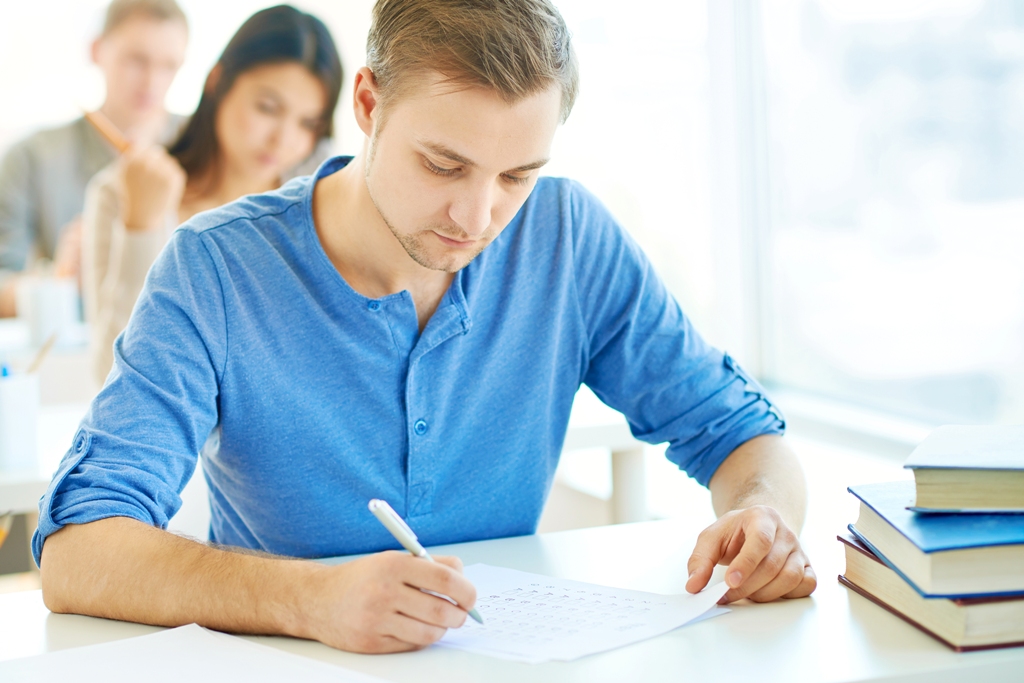 About CDS Exam
The UPSC (Union Public Service Commission) conducts the CDS or Combined Defence Services examination to recruit individuals into the Indian Naval Academy, Indian Air Force Academy, Indian Military Academy and Officers Training Academy. The UPSC conducts the exam twice a year in the months of February and September. 
Candidates who focus on serving the nation by joining the defence forces can start applying for the CDS Examination. In order to apply online for the CDS examination, individuals need to meet all the eligibility requirements as laid by the Commission. The selection of the candidates will be based on the written exam along with an interview and personality test. The shortlisted candidates will be selected based on the exam score, interview, etc. 
CDS Exam Highlights
Particulars
Details
CDS Full Form
Combined Defence Services Exam
Conducting Body
Union Public Services Exam (UPSC)
Exam Level
National Level
Frequency
Twice in a year
Mode of Application
Online
Application Fees

UR/ OBC – Rs 200

Female- Exempted

SC/ST – Exempted

Exam Mode
Offline
Exam Duration
2 Hours
Language
English and Hindi
Official Website
https://www.upsc.gov.in/
Browse for more Competitive Entrance Exams:
CLAT – Common Law Admission Test
NDA – National Defence Academy
SSC CGL – Staff Selection Commission – Combined Graduate Level Exam
CA – Chartered Accountant
GATE – Graduate Aptitude Test in Engineering
CDS Exam Eligibility
1. Nationality 
As per CDS eligibility 2022, the applicants must be able to fit into nationality criteria. The candidate applying must be- 
A citizen of India, or
A subject of Nepal, or
A subject of Bhutan, or
A Tibetan refugee who came to India before 1962 to permanently settle in India, or
An Indian refugee who has migrated from Pakistan, Burma, the United Republic of Tanzania, Zambia, Malawi, Sri Lanka, and East African Countries of Kenya, Uganda, Zaire, and Ethiopia or Vietnam to settle in India permanently.
2. Education Qualification 
Similar to the CDS age limit, the UPSC has also set a minimum educational qualification for candidates interested in the exam. The particular CDS qualifying requirements are shown in the table below. Examine the table to learn about the educational requirements for various positions.
| | |
| --- | --- |
| Branch | CDS Qualification |
| OTA (Officers' Training Academy) & IMA (Indian Military Academy) | Degree from a recognized university or equivalent. |
| INA (Indian Naval Academy) | Degree in Engineering from a recognized university/institute. |
| IAFA (Indian Air Force Academy) | Bachelor of Engineering or Degree from a recognized university (with Maths & Physics at 10+2). |
3. Age limit & Marital Status
| | | |
| --- | --- | --- |
| Academy | Born Between | Marital Status |
| Indian Military Academy (IMA) | July 02, 1999- July 01, 2004 | Unmarried men |
| Indian Naval Academy (INA) | July 02, 1999- July 01, 2004 | Unmarried men |
| Air Force Academy | July 02, 1999- July 01, 2003   | <25 years unmarried or >25 years both married and unmarried men. |
| Officers' Training Academy (SSC Women Non-Technical Course) | July 02, 1998- July 01, 2004 | Unmarried women, widows with no issue who have not remarried, and divorcees with no issue who have not remarried are also eligible. |
| Officers' Training Academy (SSC Course for Men) | July 02, 1998- July 01, 2004 | Unmarried men |
4. Medical Ability 
Candidates who are going to apply for the CDS exam should be medically fit in order to be eligible for the job. In order to fulfil the CDS medical eligibility criteria, every candidate should know about their medical conditions. The following are the exact medical conditions that would prevent you from applying for the exam:
Condition of Overweight/Underweight
Under Sized Chest
Piles
Wax (Ears)
Deviated Nasal Septum
Tonsillitis
Gynaecomastia
Varicocele
Hydrocele / Phimosis
5. Physical Eligibility
They must be in excellent bodily and mental health and free of any sickness or handicap that might interfere with their capacity to fulfil their tasks.
There should be no signs of a weak constitution, physical abnormalities, or underweight. The applicant should not be fat or overweight.
Candidates must not have a history of mental breakdowns or fits.
Male applicants must have a minimum CDS height of 157.5 cms (157 cms for the Navy and 162.5 cms for the Air Force). The minimal CDS height for female applicants is 152 cm. However, after all, waivers/dispensations, the minimum height for all entrants is 148 cm.
For Male Candidates, the chest should be nicely developed.
Candidates should have a Body Mass Index of less than 25.
Want to crack Toughest Exam?
Connect with our Gen-Z Careers Counselling experts to gain clarity and accelerate your path.
Contact now
Browse for more Competitive Entrance Exams:
ACET – Actuarial Common Entrance Test
NID DAT – National Institute of Design – Design Aptitude Test 
UGC NET – University Grants Commission – National Eligibility Test
IES Exam – Indian Engineering Services
XAT – Xavier Aptitude Test 
CDS Exam Pattern 
The Central Defence Services develops the CDS Exam Pattern to recognise applicants' brains and screen them based on their performance. Before beginning the preparations, read through the entire paper pattern shown below. Knowing the UPSC CDS test pattern 2022, marking scheme, and total marks can help you develop an accurate strategy for preparing for and taking the CDS exam.
CDS Exam Pattern 2022
Attributes
Organisation
Central Defence Services
Exam
CDS
Duration

For IMA, INA and AFA- 6 hours

For OTA- 4 Hours

Mode
Offline, pen and paper mode
Maximum Marks

For IMA, INA and AFA- 300

For OTA- 200

Standard of the papers

For Maths- Matriculation level

Other subjects- Graduation level

Language
General Knowledge and Elementary Maths will be in Hindi and English
Type of Questions
Objective
CDS Exam Pattern for INA, AFA, & IMA
| | | | |
| --- | --- | --- | --- |
| Name of the Subject | Total Duration | Number of Questions | Maximum Marks |
| English | 2 hours | 120 | 100 |
| General Knowledge | 2 hours | 120 | 100 |
| Elementary Mathematics | 2 hours | 100 | 100 |
CDS OTA Exam Pattern 
| | | | |
| --- | --- | --- | --- |
| Name of the Subject | Total Duration | Number of Questions | Maximum Marks |
| General Knowledge | 2 hours | 120 | 100 |
| English | 2 hours | 120 | 100 |
Browse for more Competitive Entrance Exams:
UPSC – Union Public Service Commission
ISI – Indian Standards Institute
JEE IIT – Joint Entrance Examination
NEET-UG – National Eligibility Entrance Test 
CAT – Common Admission Test
CDS Exam Syllabus
Mathematics
| | |
| --- | --- |
| Topic | Description |
| Arithmetic | Number System (natural, integers, rational & real numbers), Fundamental operations (subtraction, addition, division, multiplication), Time & Distance, Ratio & Proportion, Profit & loss, Elementary number theory, Composite & prime numbers, Divisibility tests, Unitary Method, Percentages, Time & Work, Simple & Compound Interest, Theorem of factorisation, Factors & Multiples, laws of algorithm, Euclidean algorithm & algorithmic tables, etc. |
| Algebra | Basic operations, Remainder theorem, L.C.M. & H.C.F., Polynomial theories, Quadratic equations (relation between roots & its coefficients), Set language and set notation, Laws of indices, Linear equations in 2 variables, Conditional identities, Rational Expressions, etc. |
| Trigonometry | All about Sine a, Cos a, Tan a when 0° < a < 90°, Sin, Cos and Tan values of important angles like 0°, 30°, 45°, 60° and 90°, Trigonometric tables, Heights and distance, Simple trigonometric identities, etc. |
| Geometry | Plane & plane figures, Lines, and angles, Important theorems (like angle property based), Medians & Altitudes, Similar triangles, Parallel lines, Congruence of triangles, Parallelogram, Circles, Rectangle, Square, etc. |
| Mensuration | Areas of circles, Rectangles, Squares, Triangles, Parallelograms, Volume, Surface area of cuboids, Cones, Cylinders, Spheres, etc. |
| Statistics | Tabulation of statistical data, Graphical representation of frequency polygons, Histograms, Pie charts, Bar graphs, Measures of central tendency, etc. |
English 
Fill in the blanks
Reading Comprehension
Vocabulary (Synonyms/ Antonyms/ Phrases)
Sentence Rearrangement (Jumbled sentences)
Spotting Error
Sentence Improvement/ Correction
General Knowledge
Topic
Description
Current Affairs
Sports-related news, books, and authors, cover news of important international and national summits/ conferences, awards, etc.
Political Science
Important facts of the Indian constitution, powers of the president and prime minister, constitutional bodies, Indian judiciary,  fundamental rights, and directive principles, etc.
Indian History
Questions related to Ancient, Mediaeval and Modern India must be asked
Indian Polity
Prepare important facts of Indian and world geography.
Economics
Prepare topics like Budget, foreign trade, Five-year plan, etc.
General Science

Physics: Focus on topics like optics, motion, temperature, force, units, heat, electricity, etc.

Chemistry: Prepare important topics of organic, inorganic, general and physical chemistry.

Biology: Focus on the topics of important diseases, botany, zoology and human biology.

Defence Related News
Questions in this section include important defence-related topics like Army Day, Navy Day, recent developments, etc.
Browse for more Competitive Entrance Exams:
IBPS RRB – Institute of Banking Personnel Selection – Regional Rural Bank
AFCAT – Air Force Common Admission Test
UPSC CAPF – Central Armed Police Force Exam
RBI Assistant Recruitment Examination