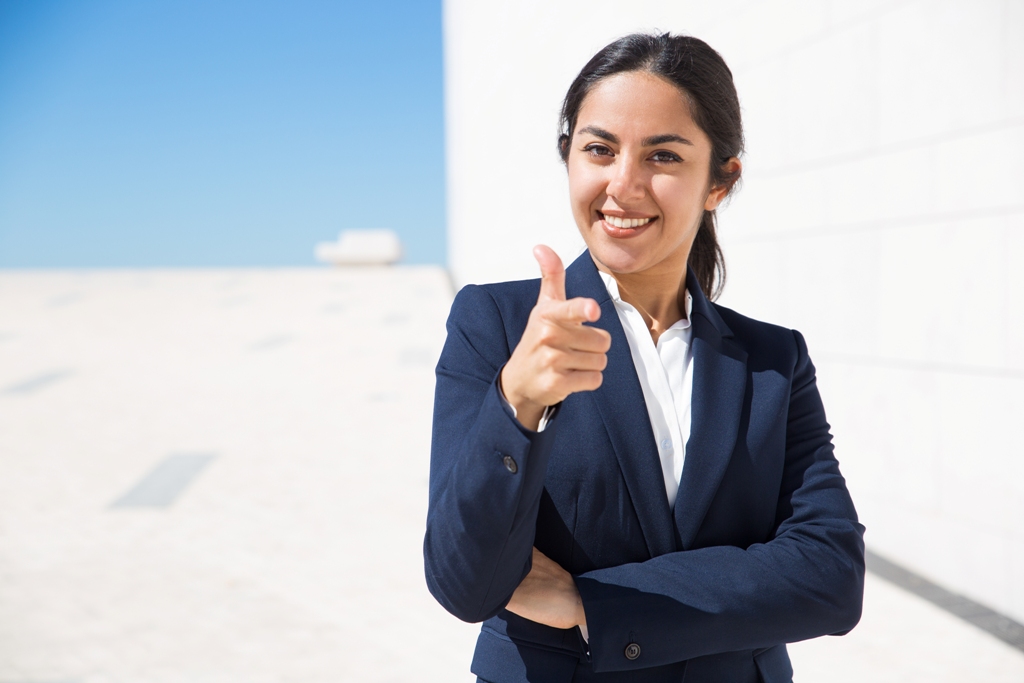 The Master of Business Administration (MBA) is an internationally-recognized post-graduate program that provides students with the essential skills to excel in the business and management fields. It equips them with the abilities needed to further their career goals and develop leadership capabilities, providing the opportunity to broaden their professional network while accelerating the advancement of their earned salary potential. This comprehensive program offers a holistic approach to business education and a pathway to achieving desired objectives in commerce.
Pursuing an MBA from a prestigious university can be a substantial cost, ranging from $10,000 to $50,000 for a standard two-year program. However, such costs may increase significantly for more prestigious institutions, potentially exceeding $100,000 for some of the world's top programs. But any prospective student must consider the potential return on investment (ROI) when making such a financial commitment.
These figures demonstrate that countries have different remuneration levels for graduates with business degrees, depending on their location. According to PayScale, the average salary of an MBA graduate in the United States is approximately $80,000 to $90,000, while in Canada, the figure falls to around $70,000. A top 100 MBA program in India typically costs around $10,000 to $20,000.
What is an MBA in full form?
The Master of Business Administration (MBA) is a widely acclaimed graduate program with a long and distinguished history. Developed in the United States during the late 19th and early 20th centuries, the MBA was first established to meet the demands of a rapidly industrialising economy. As businesses expanded in complexity, so too did the need for qualified professionals adept at managing them. The first business schools arose in response, giving rise to a new form of education that has since become one of the most sought-after degrees globally.
Today, hundreds of thousands of students pursue MBAs each year, equipping themselves with the skills necessary to excel in various disciplines such as marketing, Finance, human resources, operations, and analytics. An MBA provides a well-rounded education in business theory, practice, and application, preparing graduates to succeed in many fields and industries.
| | |
| --- | --- |
| MBA full form | Master of Business Administration |
| Degree | Masters or Post Graduate |
| Duration | Two years, One year – Know the difference |
| Course types | Full-time MBA, Online MBA, Executive MBA, and Part-time MBA |
| Specialisations | Finance, Marketing, Operations, Human Resource Management, Consulting, Business Analytics, Entrepreneurship, Supply Chain Management, Energy, and Technology |
| Average MBA Starting Salary | India – INR 8,00,000, USA – Above $90,000, UK – £54,000, Canada – CAD 83,000, Australia – AU$103,000. |
| MBA Cost at Top Business Schools (Average) | $91,687 – $237,636 |
| Popular Entrance Exams | GMAT, GRE, and CAT |
| Top Business Schools in India | Some of the top MBA colleges in India are IIM Ahmedabad, IIM Bangalore, IIM Calcutta, XLRI Jamshedpur, ISB, SPJIMR Mumbai, IIM Lucknow |
| Top Business Schools in the USA | Some of the top business schools in the USA are Harvard, Stanford, Columbia, MIT Sloan, Wharton School of Business, Duke Fuqua, Michigan Ross, Cornell University-Johnson, UCLA Anderson, USC Marshall, UT Austin McCombs, Carnegie Mellon Tepper, and UNC Kenan-Flagler |
| Top Business Schools in Europe | Some of the top business schools in Europe are INSEAD, London Business Schools, Cambridge Judge, HEC Paris, Oxford, and IMD |
| Top Business Schools in Australia | Some of the top MBA colleges in Australia are Melbourne Business School, Australia Graduate School of Management, Monash Business School, and MGSM Macquarie |
| Top Business Schools in Canada | Some of the best business schools in Canada are Rotman School of Management, McGill Desautels, Schulich School of Business, Ivy Business School, HEC Montreal |
| M7 Business Schools | Harvard Business School, Columbia Business School, Wharton School of Business, Kellogg School of Management, MIT Sloan, Chicago Booth, and Stanford GSB. |
| Ivy League Schools – MBA | Harvard Business School, Columbia Business School, Johnson College of Business, Wharton School of Business, Yale SoM, and Dartmouth Tuck. |
Why is it a good idea to do an MBA?
With the job market becoming increasingly competitive, a higher level of education is required to stand out from the crowd. An MBA provides the skills and qualifications necessary to take on leadership roles, tackle complex problems, and stay up-to-date with the latest industry trends. An MBA offers various benefits, from increased earning potential to specialised subject knowledge.
How do I apply for an MBA in 2023?
In order to gain entry into a top MBA program, it is essential to understand what the admissions committee is searching for. The committee evaluates applicants based on four key criteria: intellectual aptitude, interpersonal skills, overall personal fit, and demonstrated leadership qualities. GMAT scores, GPA, and career goals provide insight into an individual's intellectual aptitude, while extracurricular activities and prior work experience demonstrate their interpersonal abilities and if they are well-suited for the program. Furthermore, volunteerism or other initiatives in which individuals have taken on leadership roles provide evidence of their leadership ability.
What is the average MBA Salary?
The average salary of top 50 business school graduates is approximately $100,000. This figure can be influenced by the region in which one works, with those graduating from the Top 60 US B-Schools typically earning around $152,000 on average. Job opportunities within Consulting, Financial Services, and Technology often provide a starting salary above the six-figure mark. It is also important to remember that a post-MBA salary depends on several factors, such as the country and industry chosen.
What are the factors affecting the average salary?
Since MBA programs are competitive and highly sought after, certain factors influence the earning potential of those who have obtained their MBA degrees. These include experience level, industry sector, location, and school reputation.
Experience level is one of the biggest factors when it comes to MBA salary. The more experience a person has, the more likely they are to land higher-paying jobs and positions. 
The industry sector also plays a role; salaries vary significantly depending on the individual's field. 
Location is another important factor, as salaries tend to vary across different locations. Finally, the reputation of the college or university where the individual earned their MBA can be a key factor in determining overall salary. 
What entrance exams do I need to take to get into one of the Top MBA institutions?
Business schools often require prospective students to take standardised tests such as the Graduate Management Admission Test (GMAT) or Common Admission Test (CAT). While both exams are designed to assess a student's aptitude for certain areas of business, they differ in structure and content. GMAT focuses on quantitative reasoning and verbal skills, while CAT centres more on verbal and logical ability.
There is also the Graduate Record Examination (GRE), which has become increasingly accepted by MBA programs in recent years. Depending on the program you wish to pursue, one exam may be more advantageous than the other. If your goal is an MBA, then the GMAT is likely the better choice; however, if you are unsure of your desired field of study, the GRE could be a more efficient option.
Eligibility criteria to get into an MBA
Generally, a bachelor's degree or equivalent qualification is required for admission. Standardised tests such as the GMAT, GRE, and CAT are also requirements for admission. Applicants will be asked to provide their GPA scores, work experience, letters of recommendation, essays, and resumes and pass an interview. Finally, applicants must also take an English proficiency test such as the TOEFL or IELTS.
What are the different types of MBA programs?
MBA programs are designed to provide students with comprehensive training in business management, enabling them to take on leadership roles in the workplace. 
Full-time MBA programs offer the most comprehensive education, allowing students to dedicate their full attention to learning key concepts and developing professional skills. 
Executive MBA programs are ideal for those with significant work experience looking to further enhance their knowledge through a tailored program that includes evening and weekend classes. 
Part-time MBA programs make it possible for working professionals to pursue their degrees at their own pace, while online MBA programs offer added convenience by providing an asynchronous format that accommodates busy schedules. 
What are the different types of MBA specialisation?
An MBA can be tailored to many professional aspirations, making it a valuable and rewarding degree.
MBA specialisations can provide you with the skills and knowledge needed for a successful career in business
MBA in Finance is for students interested in financial planning, accounting, and economic forecasting.
MBA in Marketing is ideal for those who want to develop their understanding of consumer behaviour and promote products and services.
MBA in Human Resource Management offers a deep dive into recruitment, organisational strategies, and labour regulations. 
MBA in Operations Management equips learners with the tools to improve businesses' efficiency and profitability.
MBA in Business Analytics teaches how to leverage data to inform an organisation's decision-making processes.
MBA in Consulting involves problem-solving and critical thinking skills that help businesses overcome challenges.
MBA in Technology provides essential knowledge on software development, programming languages, networks, and more. 
MBA in Supply Chain Management focuses on procurement, transportation, and logistics.
Which are the top MBA destinations?
For those seeking a Master of Business Administration, there are many top-tier destinations to consider. 
The United States (USA) 
United Kingdom (UK)
Australia
Canada
Singapore
India 
These countries offer world-class educational infrastructure, industry-leading facilities, and access to leading firms and organisations. For these reasons, they are more popular than other destinations for an MBA program.
Top MBA colleges in India by country-wise
India is an ideal destination for MBA aspirants, boasting some of the best business schools in the world. Many of these institutions are located in metropolitan and urban centres, providing access to prominent business and industrial hubs. Such resources make these cities advantageous locations for pursuing an MBA. Aspiring students who pursue their studies at these institutions can benefit from the wealth of information and connections available in these areas. Moreover, the vibrant nature of these cities provides prospective students with a stimulating environment for developing their professional skills.
Delhi is the ideal destination for anyone looking to pursue an MBA. With easy access to bustling corporate hubs in Noida and Gurugram, the city offers students a wealth of opportunities for professional development. 
Among the prestigious business schools in Delhi and the National Capital Region are 
Faculty of Management Studies (FMS) at Delhi University
Management Development Institute (MDI) Gurgaon
Indian Institute of Foreign Trade (IIFT) Delhi
Department of Management Studies at IIT Delhi 
International Management Institute (IMI) Delhi
Birla Institute of Management Technology (BIMTECH) Noida. 
Mumbai, India, is one of the main areas for MBA aspirants due to its access to world-renowned organisations. This is why numerous exceptional business schools have been established in Mumbai. Below are some of the prestigious establishments based in the city:
SP Jain Institute of Management and Research (SPJIMR)
School of Business Management (NMIMS)
National Institute of Industrial Engineering (NITIE)
Jamnalal Bajaj Institute of Management Studies (JBIMS)
Shailesh J Mehta School of Management (IIT BOMBAY)
K J Somaiya Institute of Management Studies (SIMSR). 
These premier institutions offer outstanding educational opportunities and resources, allowing students to understand the business sector comprehensively.
What are Ivy league schools?
The Ivy League is a prestigious group of eight universities in the United States. Six of these universities offer full-time MBA programs for students to pursue. 
Columbia Business School
Johnson College of Business 
Wharton Business School
Harvard Business School
Yale SoM
Dartmouth Tuck. 
Those wishing to further their business education may benefit from applying to one of these esteemed institutions.
FAQs on MBA
Q1. What is an MBA?
Ans: The Master of Business Administration (MBA) is a globally recognized post-graduate program that provides individuals with the skills and knowledge necessary to enter into careers in business and management. Through the MBA, students understand core business principles such as accounting, Finance, marketing, operations, and strategy, while gaining additional insights into leadership development, decision-making, and problem-solvin
Q2. Why MBA in 2023?
Ans: From increased salary potential to improved career prospects, MBA students have access to a wide array of resources designed to take their career goals to the next level. With an impressive network of alumni and faculty from top universities, an MBA degree provides unparalleled opportunities for success.
Q3. What is the full form of an MBA?
Ans: The full form of an MBA is a Master of Business Administration.
Q4. What is the duration of a typical MBA?
Ans: Two years
Q5. Do Indian business schools accept GMAT for their MBA programs?
Ans: Several business schools offer full-time MBA programs for domestic students that accept the GMAT exam. International students, however, must take the GMAT to apply. Additionally, the GMAT is the preferred test for executive and one-year MBA programs.