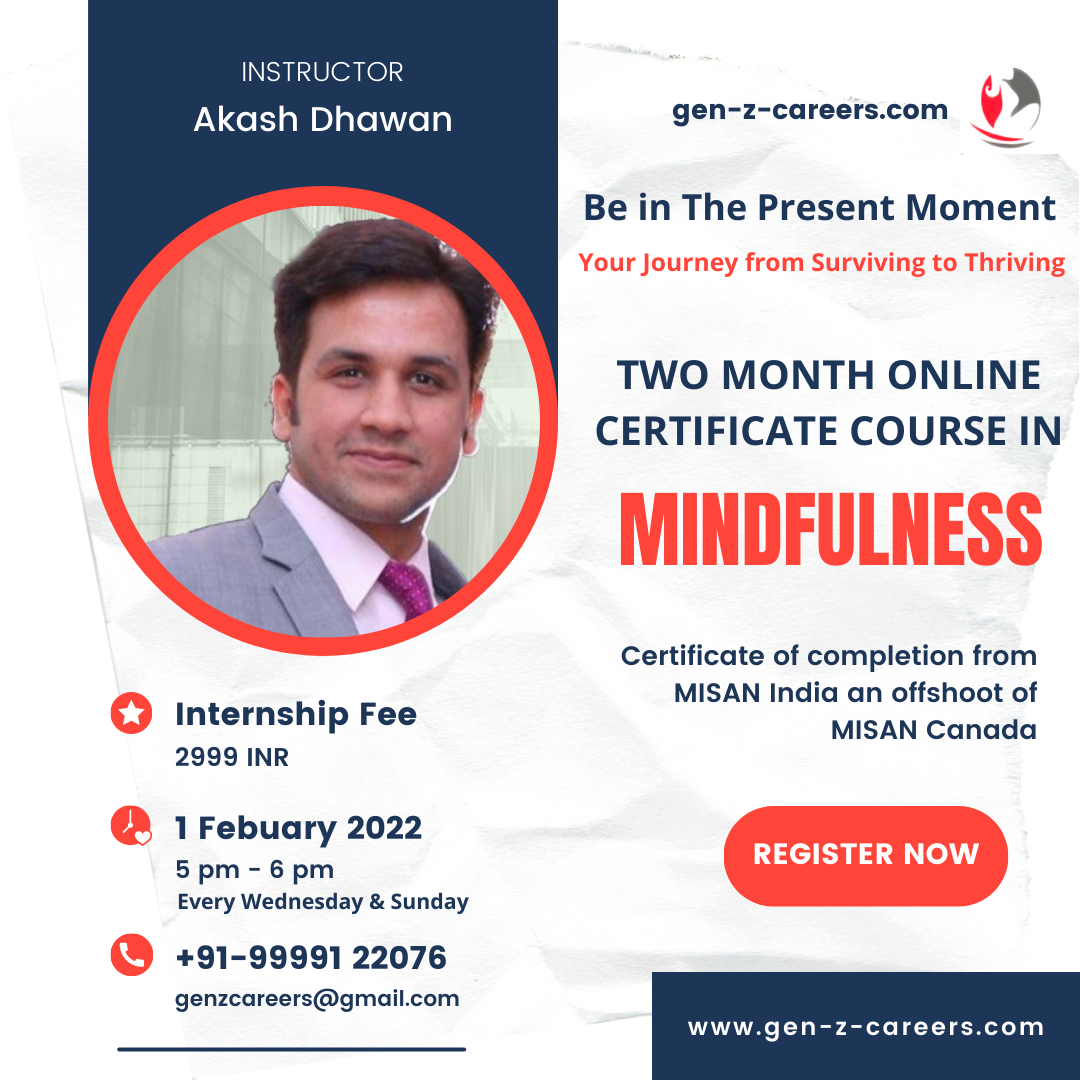 Gen-Z Careers and its certified experts brings you TWO MONTH online Certificate course in MINDFULNESS starting from 1st Febuary, 2022.
Session will be held twice a week, every Wednesday and Sunday at 5pm to 6pm / 11am to 12am
Internship Fee: 2999 INR
Mindfulness………This course provides a broad overview of the fundamental concepts, principles, and practices of mindfulness. With interactive exercises to help students explore their own attitudes, mental habits and behaviours, Gen-z-Careers  offers a pathway for living with more freedom, authenticity and ease. Featured components of the course include experiential exercises, guided meditations, personal reflection and interactive discussions.
Benefits:
Certificate of completion from MISAN India an offshoot of MISAN Canada
One session free career Counseling.
Akash Dhawan: Mindfulness and Wellness Expert Certified from YALE University, Counselor Associate Misan Consultancy….
Offered By : Gen-z-Careers
Note: 90% money will be refundable after 1st session, if you would like to quit the Internship after listening the first session only.